JUDr. Tomáš Lichovník
Justice (since 19 June 2014)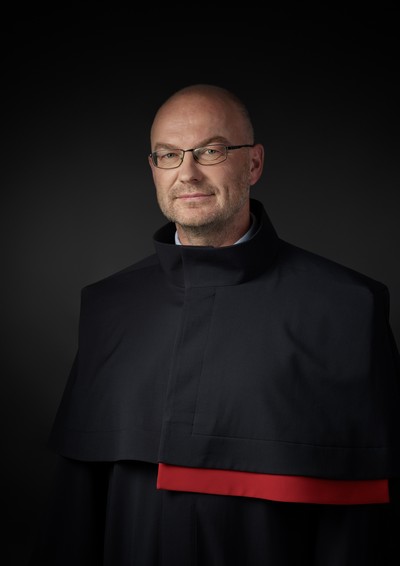 JUDr. Tomáš Lichovník (*1964 in Olomouc) studied at University of J. E. Purkyně (today's Masaryk University), School of Law, between 1982 and 1986. In 1988, he successfully completed his rigorosum studies. Subsequently, he worked as an in-house counsel with the Czechoslovak Railways - Administration of Central Track in Olomouc, and later on with the Construction Company in Žďár nad Sázavou. In 1991-1992, he served as a judicial candidate at the Brno Regional Court, preparing for his future profession of a judge. In 1992, he was appointed a judge of Žďár nad Sázavou District Court, where he spent twenty years in total. He was a president of this court between 1994 and 2011. His last place of work was the Brno Regional Court, where he served as a vice-president and led its Jihlava branch. Since the beginning, he specializes mainly in civil law including family matters.
In 2005 – 2008, he was a vice-president of the Judicial Union of the Czech Republic and since autumn of 2008 until his appointment as a Constitutional Court Justice, he served as its president. He had lectured students of secondary and higher specialized schools for many years. He also acts as a lecturer for the Judicial Academy and employees of the bodies of social and legal protection of children or children's homes. In his publication activity for various legal journals and daily press, he addresses system issues of judiciary and practical impact of law on individuals and the society. He is also a co-author of the commentary to civil procedure code. He is married and he has a son and a daughter. He loves to travel and he relaxes especially during sports.
The President of the Czech Republic appointed him a Justice of the Constitutional Court on 19 June 2014.
Back