Thirty years ago, after almost six months of preparation, the Czech National Council adopted the Constitution of the Czech Republic, the basic law of the nascent state. This was done on 16 December 1992, marking the culmination of the work of the government and parliamentary commission for the preparation of the Constitution. Although the resulting document was influenced by the need to seek compromises and was drafted under time pressure, the fact that only eight amendments have been made to it in the past thirty years is testimony to its quality and stability.
The Constitution – in the broad sense – consists not only of the Constitutional Act of 16 December 1992 itself, but also of the Charter of Fundamental Rights and Freedoms and other constitutional laws (e.g. the Constitutional Act on the Security of the Czech Republic). That is why the term "Constitutional Order" is sometimes used to refer to the whole set of regulations with the highest legal force. The Constitution also established the Constitutional Court, which was conceived as a judicial body for the protection of constitutionality, i.e. the guardian and protector of the Constitution. However, the Constitutional Court does not only protect the Constitution, but also the fundamental rights and freedoms contained in the Charter. Hence, the Constitutional Court commemorates with great respect the thirtieth anniversary of the adoption of the Constitution, as this document is in the very core of its existence, activities and mission.
Last week, representatives of the Constitutional Court, together with representative of both chambers of the Parliament of the Czech Republic, commemorated the aforementioned anniversary at a two-day conference held in the Chamber of Deputies and the Senate. Personalities who drafted the Constitution, as well as Justices of the Constitutional Court and renowned experts in the field of constitutional law participated in the event. The highlight of the programme was a solemn gathering in the Pantheon of the National Museum. The President of the Senate, Miloš Vystrčil, the President of the Chamber of Deputies, Markéta Pekarová Adamová and the President of the Constitutional Court, Pavel Rychetský, delivered speeches in the presence of a number of state officials, academics and members of the diplomatic corps.
In his speech, Pavel Rychetský praised the quality and stability of the Constitution, which, in his words, had proved its worth. He therefore advised prudence in the efforts to further supplement and refine the Constitution, as the stability of the Constitution is, in his opinion, also due to the fact that it is not amended too often. He concluded his speech by calling on those present to respect and protect the Constitution together.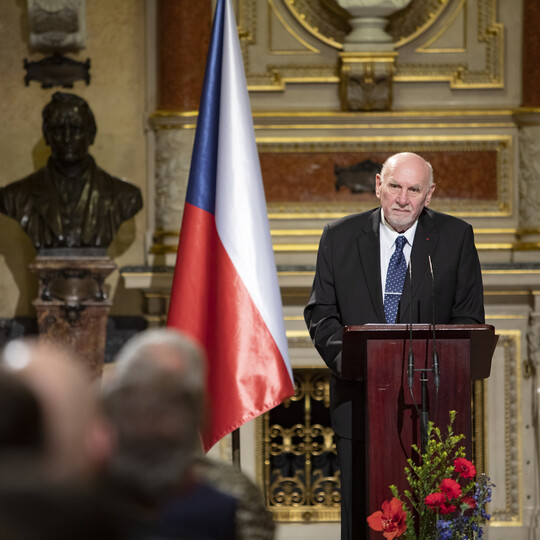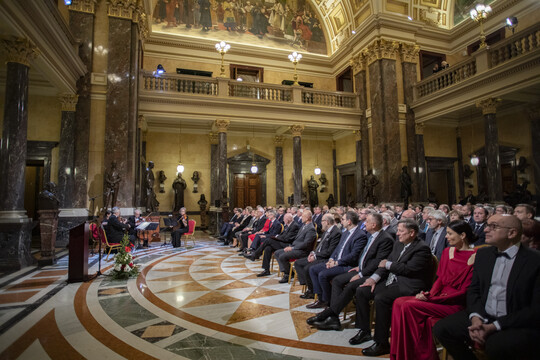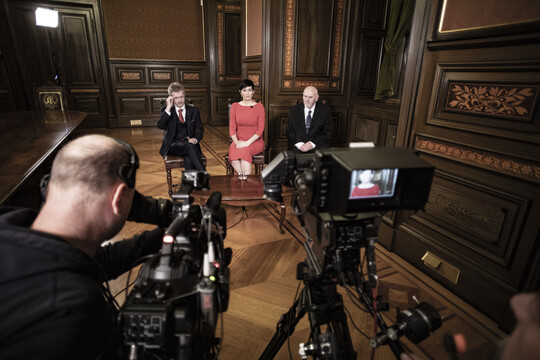 Photos © Senate Chancellery (Senate of the Parliament of the Czech Republic)