At the session on 28 September 2021, the Parliamentary Assembly of the Council of Europe elected Kateřina Šimáčková, Justice of the Constitutional Court of the Czech Republic, as a member of the European Court of Human Rights. She has taken up her new assignment in Strasbourg on 13 December 2021 having officially resigned as a Justice of the Constitutional Court on Friday.
Kateřina Šimáčková has long been one of the most known personalities of the Czech legal world. She has made her mark as an emancipated lawyer who is not afraid and has the gift of persuasion, whether as a practising lawyer, member of the Supreme Administrative Court, the Constitutional Court, the Venice Commission or in academia. She has worked at the Constitutional Court since 2013 and, as rapporteur, has drafted decisions in 2,586 cases, 222 of which have resulted in a judgment. She is leaving with a clean table, with not a single unfinished file left behind.
Those who know Kateřina Šimáčková in person are well aware of her diligence and commitment, and that she has not been dazzled by important posts. On the contrary, she has never patronized anyone, has always accompanied the word "please" with a smile and has not hesitated to lend a helping hand to anyone who needed it. For her, human rights and their protection are not an abstract concept, but an everyday task. That is probably one of the reasons why she gained the confidence of the Parliamentary Assembly which surely understood that she would protect human rights in Strasbourg as dedicatedly as she did in Brno. Only her window, which was always lit up on the Joštova Street until nightfall, will now remain dark. It is a pity for us, but enrichment for Europe.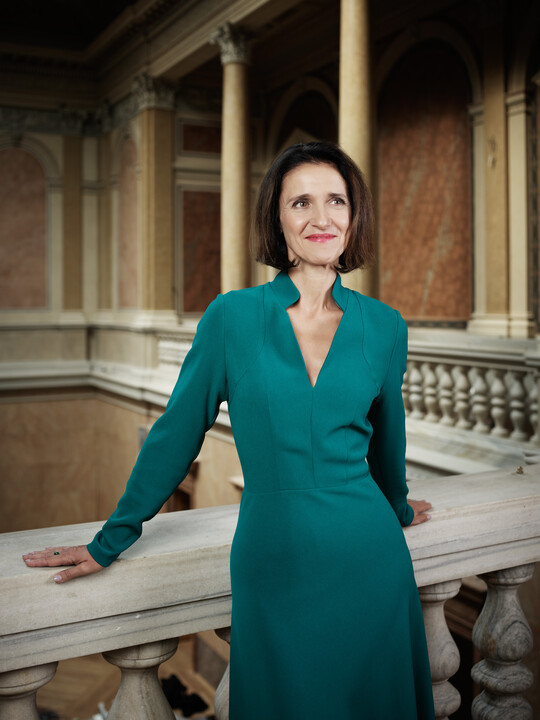 JUDr. Kateřina Šimáčková, Ph.D. (foto: Vladimír Novotný)