On Monday 7 August, President of the Czech Republic Petr Pavel visited the Constitutional Court in Brno. The visit of the Head of State coincides with the completion of the so called third decade of the Constitutional Court and its transition to the fourth decade. The welcome to the highest officer of state was symbolically held in the presence of the then President of the Constitutional Court, Pavel Rychetský, and his successor, Josef Baxa, who assumes the presidency today.
Yesterday's programme included a meeting of the President of the Republic with all fifteen Justices of the Constitutional Court (the Plenary). The opening remarks were made by Petr Pavel, who highlighted the role of the Constitutional Court in protecting the rule of law and human rights and praised the public trust that the Constitutional Court has long enjoyed. He also thanked Pavel Rychetský for his twenty years of service to this institution and wished the Constitutional Court and all its Justices every strength in performing the demanding role they fulfil in the constitutional system. Pavel Rychetský then took the floor to thank the Head of State for his efforts in the current renewal of the Constitutional Court's composition. This year, the mandate of seven of the fifteen Justices of the Constitutional Court has expired or will expire, and the changes also affect the positions of the Court's officials (President and Vice-Presidents). This was followed by a presentation by the Vice-President of the Constitutional Court, Vojtěch Šimíček, who spoke about the legal aspects of the relationship between the President of the Republic and the judicial body of the protection of constitutionality. The meeting concluded with a discussion.
With his visit to the Constitutional Court, Petr Pavel followed his predecessors. All three former presidents visited the Constitutional Court's seat in Brno. The last time it was in November 2015.
Pavel Dvořák,
Head of External Relations and Protocol Department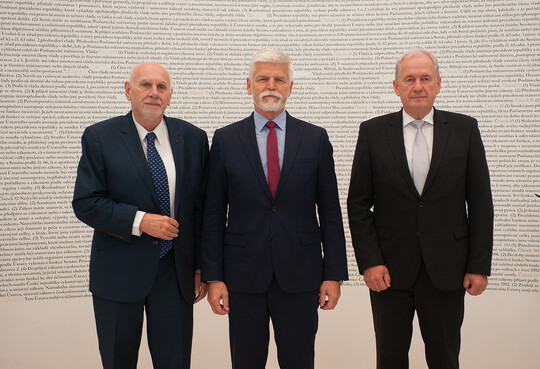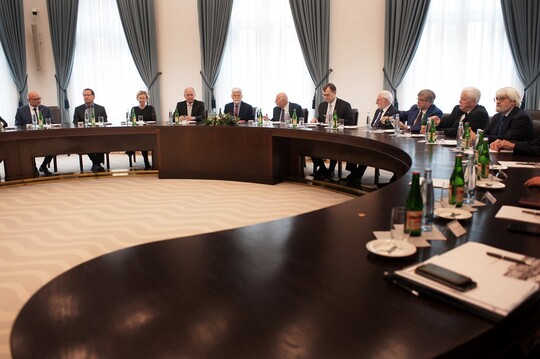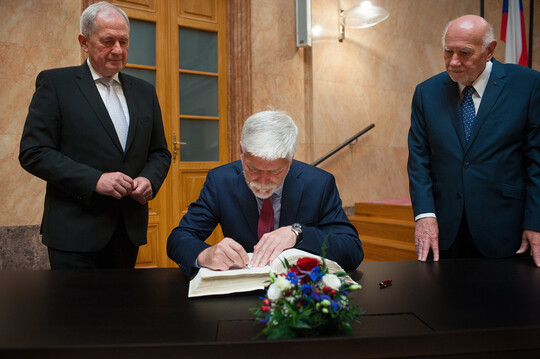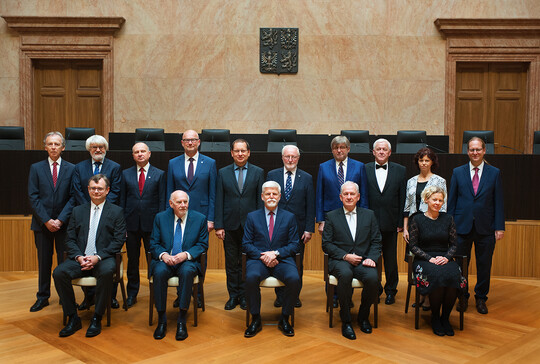 © Foto: Constitutional Court (Jan Symon)