On 3 May 2013, the President of the Czech Republic appointed three new Justices to the Constitutional Court, symbolically starting the third decade of the Constitutional Court. As their ten-year term of office ends today, the decade is coming to a close as well.
All three Justices have left a distinctive mark on the Constitutional Court. Professional, legal and human.
Milada Tomková linked her professional life with social security law, which she helped create at the Ministry of Labour and Social Affairs after 1989. Thanks to her erudition and international experience, she became a judge of the newly established Supreme Administrative Court in 2003, only to be appointed a Justice of the Constitutional Court and its Vice-President ten years later. In addition to her judicial duties, she was also put in charge of court administration, a task which she undertook with immense energy. During her tenure, the manner of the Constitutional Court's administration has changed completely, as did its seat. In full operation, step by step, the building has been modernised and renovated in order to restore its splendour of a 19th century palace and turn it into a functional seat of a judicial institution in the 21st century. She was also the Justice Rapporteur for some of the major rulings of this decade, including the abolition of certain provisions of the Income Tax Act for unequal treatment of different groups of pensioners (judgment file No Pl. ÚS 18/15) or the rejection of a motion made by a group of deputies to abolish the extraordinary taxation of technical reserves of insurance companies (judgment file No Pl. ÚS 87/20).

The second Vice-President of the Constitutional Court, Jaroslav Fenyk, is one of the leading Czech experts on criminal law and a professor at the Department of Criminal Law at the Masaryk University Faculty of Law in Brno. He has been a steady presence in the field of criminal law on the domestic academic scene, as well as at a number of foreign universities and in professional bodies and committees. His interest in criminal law also brought him to the ranks of public prosecutors; he was the Deputy Supreme Public Prosecutor from 1999 to 2006. After being appointed Vice-President of the Constitutional Court, he was entrusted with the agenda of foreign relations, which he helped grow at dozens of meetings, international conferences, seminars and round tables. The highlight of his international work was his election as Rapporteur General of the 18th Congress of the Conference of European Constitutional Courts in 2018, for which he spent two years preparing a comprehensive report on the relationship between national, international and supranational law. This report has been approved by forty European constitutional courts, receiving considerable praise. Thanks to his expertise, Jaroslav Fenyk was often asked by other Justices to consult them in the most difficult criminal cases and he never refused to help.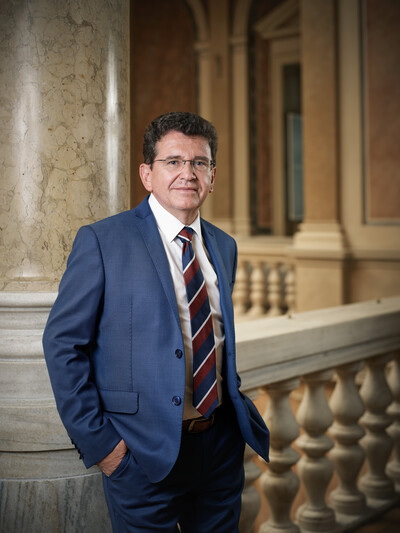 Even if Jan Filip had not become a Constitutional Court Justice in 2013, he would be a legend of Czech constitutional law nonetheless. He became a Professor of Constitutional Law in 1998 and his entire academic life has been connected with the Masaryk University Faculty of Law in Brno, where he has educated several generations of students, teachers and future judges. Jan Filip can be characterised with no hesitation as an encyclopaedist who is perhaps the last legal scholar to have covered the full breadth of his field. He would often leverage his unique memory during panel and plenary deliberations, where he could quote from memory the justifications for older decisions of the Constitutional Court without having to consult any collections or databases. His insight and perspective made him one of the most prominent intellectual authorities of this ending decade, and his opinions always had a lot of weight. He has been designated as the Justice Rapporteur in more than three thousand proceedings, his most famous decision being the judgment of the Plenum by which the Constitutional Court annulled part of the Electoral Act for violating the equality of electoral rights and chances of the parties running for office (file No Pl. ÚS 44/17). As the Justice Rapporteur of the case, he laid out the principles of electoral competition and equal chances of the parties running for office on sixty pages, which, stirred up an excited professional and political debate on the subject, subsequently achieving a rapid change in the legal regulation of the electoral system.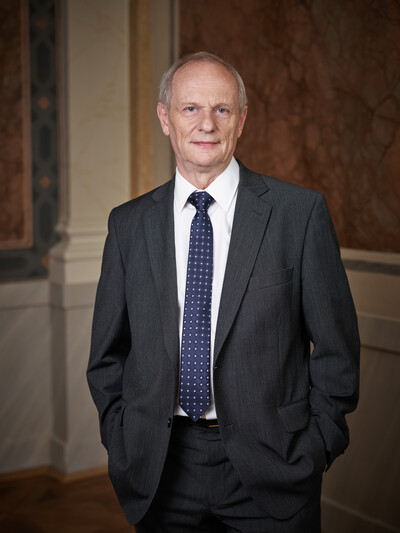 The Constitutional Court knew it could rely on these three Justices in moments of need. They protected the values they were entrusted to protect, each in their own way, sometimes separately and sometimes together, but always with determination. Constitutionality, human rights and fundamental freedoms were a bit safer thanks to this trio. For this I would like to thank them on behalf of all my colleagues, collaborators and the entire Constitutional Court.

Vlastimil Göttinger
Secretary General